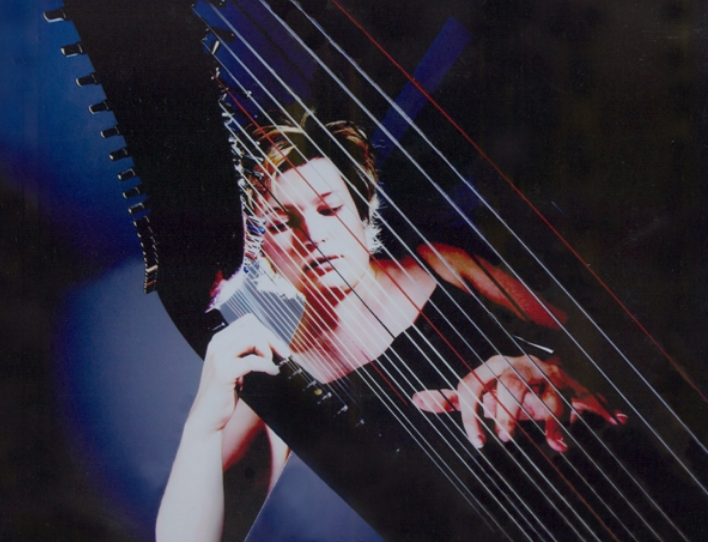 about leah
LOCATION: UK
CREDITS: BBC 'SONGS OF PRAISE', LEEDS SYMPHONY ORCHESTRA
MAIN GENRES: CLASSICAL, CELTIC, JAZZ
AVAILABLE NOW? YES
Leah is a professional harpist based in the UK. She began studying the harp at the young age of six, firstly on the Celtic harp, before graduating later onto the concert harp.
She passed Grade 8 Pedal Harp with a distinction at the age of eighteen and since then she has gained an honours degree in music with harp performance at the University of Leeds.
Her orchestral playing has taken her to Italy, Germany and Wales. She was selected to represent England in the prestigious New Sounds Concert at the Edinburgh International Harp Festival of the millennium. Leah has also played on the BBC's Songs Of Praise. Leah is highly experienced in both live performances and recording sessions, and has a reputation in the best hotels of Yorkshire for her professionalism, reliability and musicality.
Leah's repertoire is very eclectic. She plays classical harp music but also Celtic and traditional, popular and show tunes, film themes and jazz. She also enjoys playing her own compositions and arrangements.
If you are looking for a quality harpist for your music, get in touch with Leah using the 'Make Enquiry' button below.
Average price: £150 per track
Hire Leah as your remote session harpist - all parts will be recorded remotely for you and your files delivered via email in just a few days. No need for expensive studio fees!
Please note that prices vary depending on each project. It's difficult to give a 'one price fits all' option when creating music, so please contact Leah below for an accurate quote.
 
contact LEAH
To message Leah directly about your project, simply click 'Make Enquiry' below and she will reply ASAP with an accurate quote.