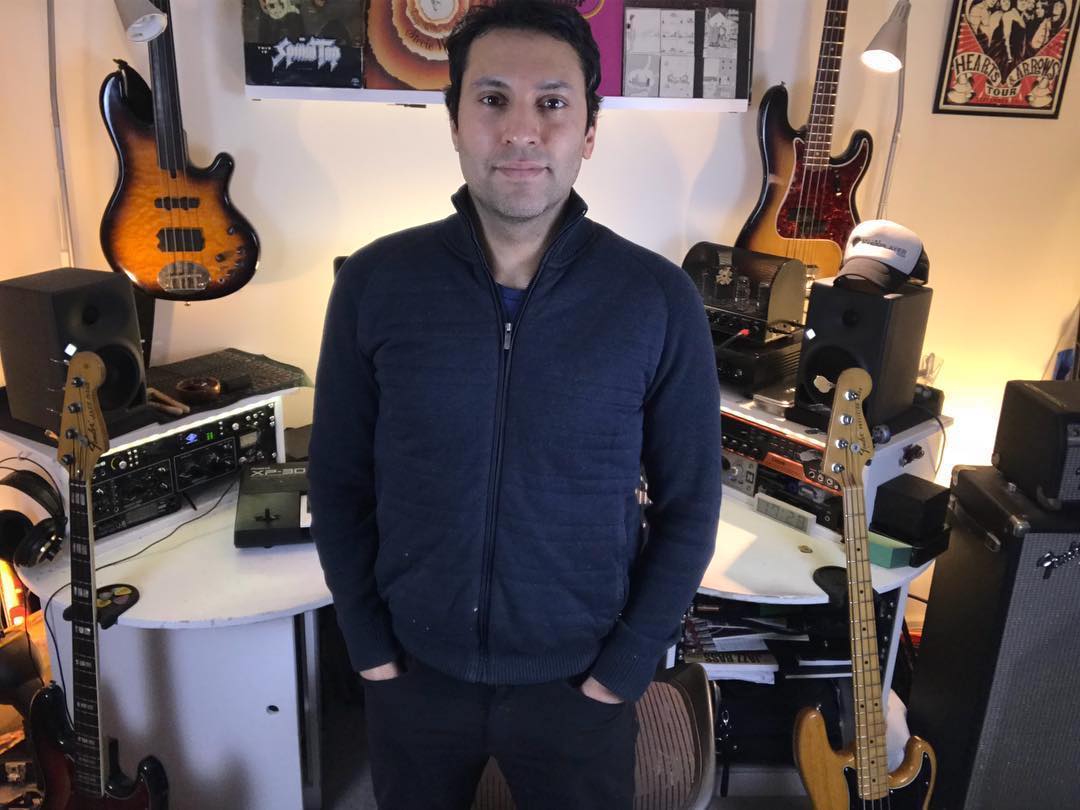 about dan
LOCATION: UK
CREDITS: ROD STEWART, KATIE MELUA, MARTHA REEVES
MAIN GENRES: POP, ROCK, FUNK/SOUL
AVAILABLE NOW? YES
Dan is a veteran session bassist who records bass guitar and upright bass remotely for musicians around the world. All he needs is a guide track and any instructions and he can record a bass line and send it to you over the internet from his studio in London.
Dan loves recording and consider it the highest honour to be asked to play on your track and I give it 100% every time. He has played live with international artists such as Rod Stewart, Martha Reeves and Katie Melua at Buckingham Palace.
Dan has been providing online bass sessions for a number of years now and has worked with artists all over the world. Every order comes with 2-3 takes as standard, and this is a unique opportunity to get affordable bass line recorded for you at less than half the cost of a traditional studio recording.
Get in touch with Dan below by clicking 'Make Enquiry' and tell him about your project!
 
gear highlights:
Dan has a huge collection of vintage basses that can guarantee you any sound you want for your project. If you want to hear an example of one of these terrific instruments just message Dan and he can send you a sample:
1978 MUSIC MAN STINGRAY
1968 & 1978 FENDER PRECISION'S
GMR SOUNDBOARD
LAKLAND FRETLESS (ex-Pino Palladino!)
YAMAHA TRB4
1979 RICKENBACKER 4001
GIBSON EB3
UPRIGHT BASS
Average price: £125 per track
Hire Dan as your remote bass guitarist - all parts will be recorded remotely for you and your files delivered via email in just a few days. No need for expensive studio fees!
Please note that prices vary depending on each project. It's difficult to give a 'one price fits all' option when creating music, so please contact Dan below for an accurate quote.
 
contact DAN
To message Dan directly about your project, simply click 'Make Enquiry' below and he will reply ASAP with an accurate quote.